100% of the Fruit of the Loom Collection is OEKO-TEX® Standard 100 certified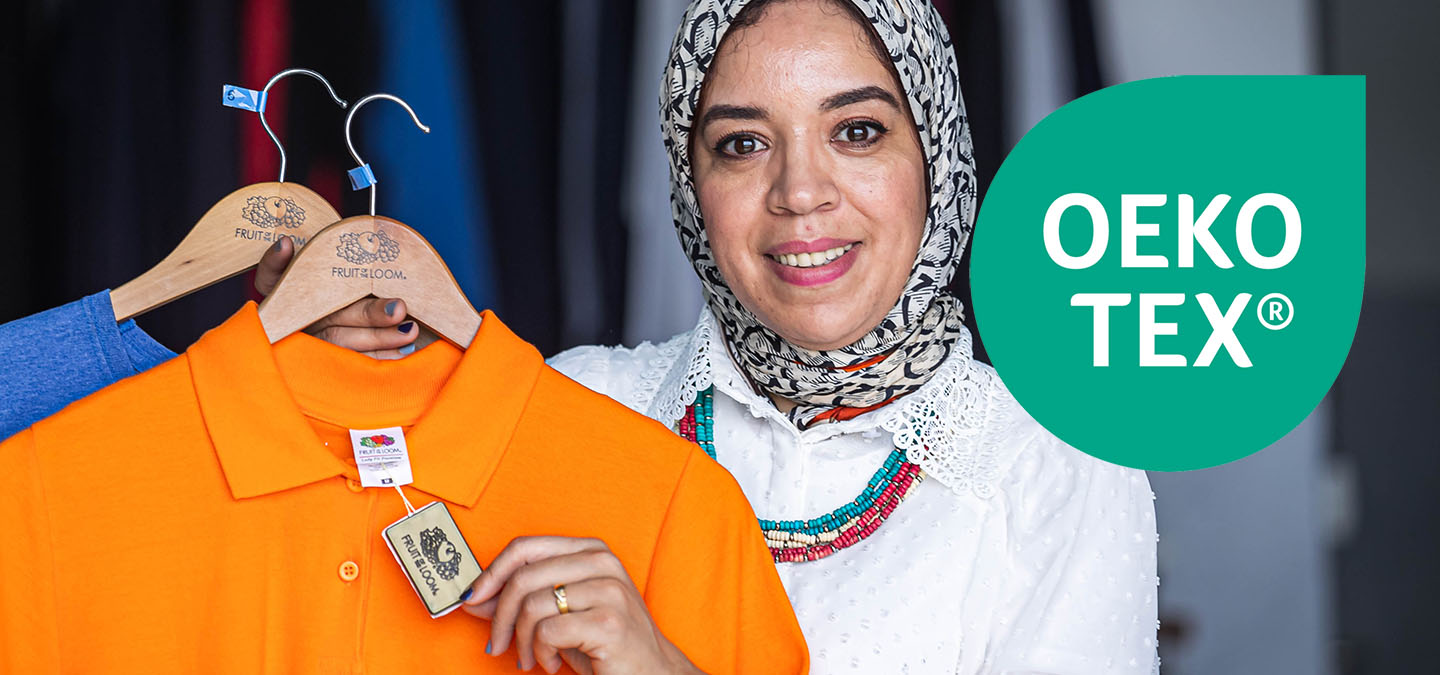 As part of Fruit of the Looms commitment to safely deliver products that meet the highest quality standards in the imprint industry, 100% of their garments are OEKO-TEX® Standard 100 certified.
Simply, this means that every single Fruit garment you choose is certified free from any harmful chemicals or substances, including tests for pH-value, pesticides and heavy metals which may be harmful to human health.
More about OEKO-TEX® Standard 100
The OEKO-TEX® Standard 100 is the garment industry's independent testing and certification system for textile products from all stages of production.It ensures that every component of a product – including threads, buttons and even zips – has been rigorously tested for a comprehensive list of harmful substances. Globally standardised, the strict testing criteria is updated at least once per year and expanded with new scientific knowledge or statutory requirements
Why is this important?
Because it means you can choose Fruit of the Loom with total confidence. OEKO-TEX® Standard 100 certification is extra independent verification that Fruit of the Loom products are made with the highest regard for environmental and health safety.