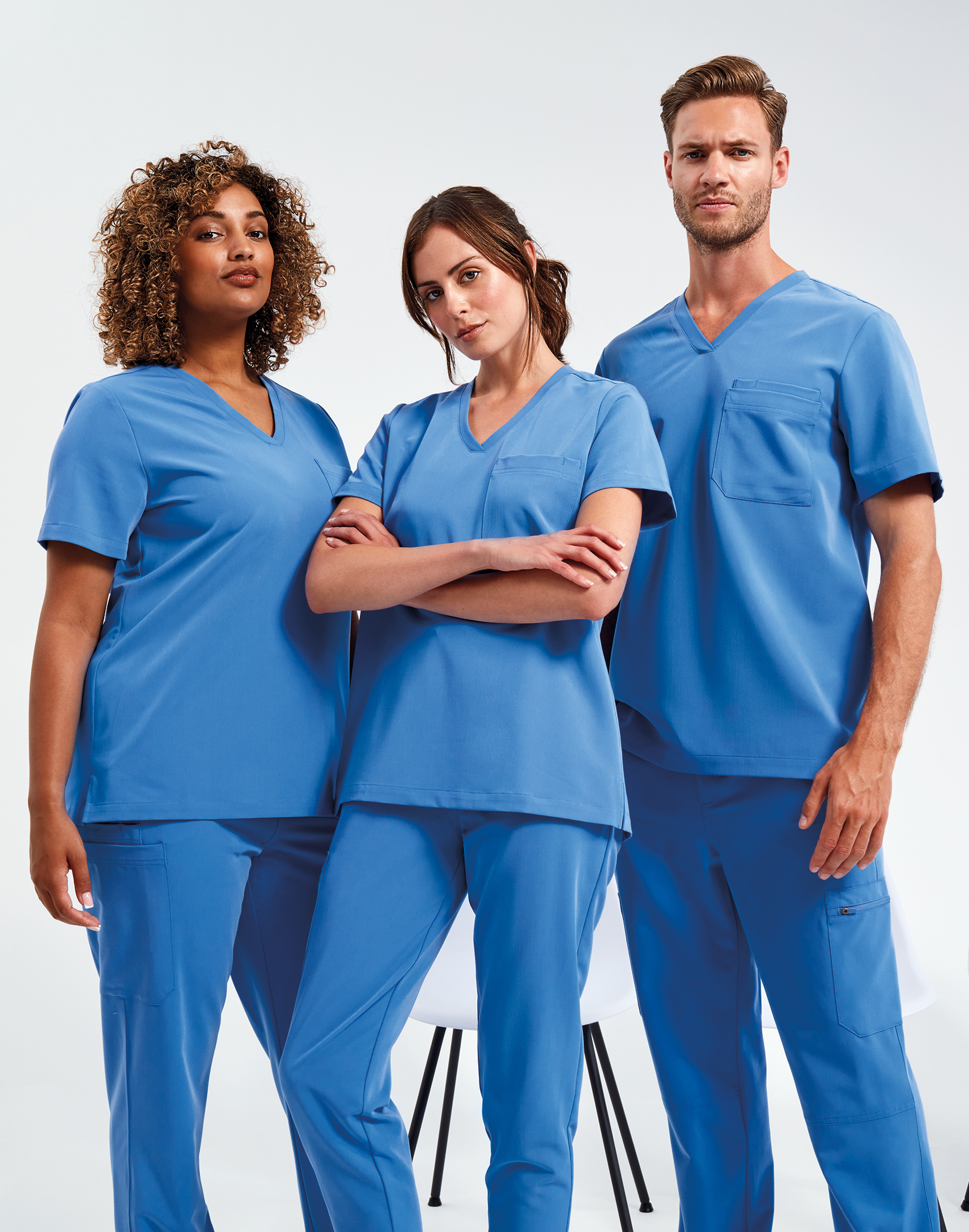 In the fast-paced world of healthcare and beauty, where professionalism meets innovation, the demand for comfortable, stylish, and technically advanced health tunics and beauty tunics is on the rise. Traditional clinical attire is making way for a new era of workwear that combines the best of both worlds - think activewear meets professional uniforms. If you're a healthcare professional or a beauty care assistant, you're in for a treat!
The Changing Landscape of Workwear
The workplace is evolving, and this includes healthcare and beauty environments. Gone are the days of cold and clinical uniforms. The health industry and beauty industry are dynamic and highly technical fields that demand attire as innovative and dynamic as the professionals who wear them.
Whether you're a healthcare assistant, a nurse, a physical therapist, or any other healthcare professional, your workwear should adapt to your needs. Enter the next generation of health tunics and beauty tunics designed to keep up with your demanding career.
The Perfect Blend of Comfort and Functionality
These health tunics and beauty tunics are engineered with technical fabrics that provide exceptional 4-way stretch. This means that your work attire not only looks professional but also offers the flexibility and comfort you need to perform your job effortlessly.
Tunics and pants are designed with careful attention to detail, ensuring that they not only offer comfort but also compliment your physique. Say goodbye to the days of stiff, unflattering uniforms. Now, you can feel great and look great, all day long.
Breathable Base Layers
Imagine wearing a base layer that feels like a second skin. These health and beauty tunics offer breathable base layers that help you stay cool and comfortable, no matter how long your shift may be. It's like a breath of fresh air in the midst of your busy day.
Vibrant Team Colors
Dull and lifeless colors are a thing of the past. These health and beauty tunics are available in a range of vibrant team colors that inject energy and enthusiasm into your work environment. Express your personality and enjoy workdays that are anything but dull.
Taking Care of You
When you care for others 24/7, it's essential to have health tunics and beauty tunics that take care of you in return. In a rapidly evolving industry, your workwear should keep pace. Embrace the future of health and beauty tunics and elevate your professional image to new heights. Your comfort and confidence matter, and these tunics are designed to deliver on both fronts.
So, gear up, step into the future of health and beauty workwear with our health tunics and beauty tunics, and experience the perfect blend of style, comfort, and technical excellence. Your career deserves it!
To shop the full range:
https://www.directworkwearonline.com/onna-by-premi...
Browse the New Brochure from Onna by Premier